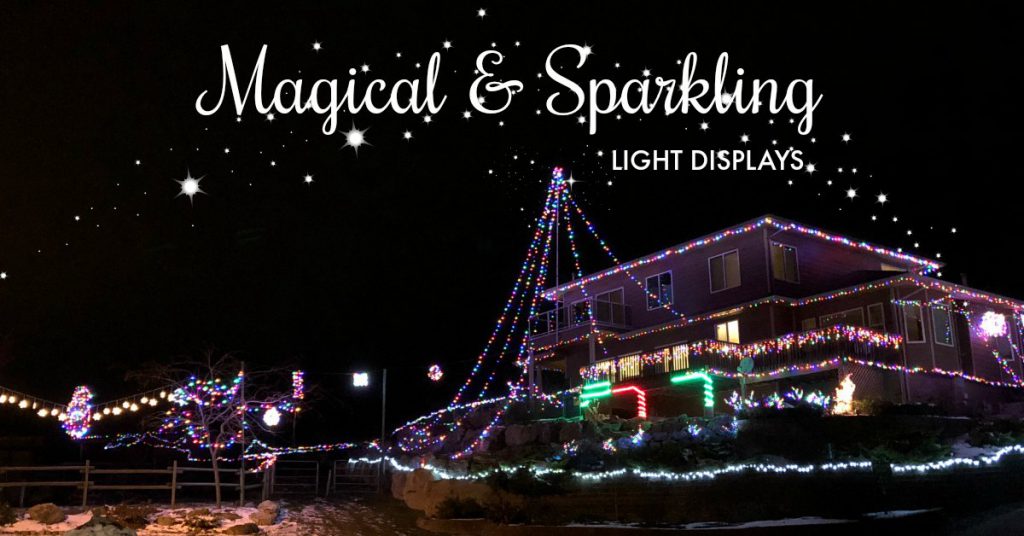 Christmas holiday light displays are magical and can cheer up even the crankiest of scrooges. The Westside has some pretty spectacular light displays that are sure to dazzle and amaze. Because of health restrictions that have been put in place this year, our businesses and organizations are re-imagining some of their events. Our twinkliest holiday event is the Annual Light Up which will take place on December 3rd from 5pm – 8pm on Brown Rd and the self-guided Twinkle Tour & Contest is returning for another year!
A special story map  has been created that will show all light locations throughout the Westside. The maps will include public and municipal facilities as well as businesses and local residents. In order to have a business or residence on this map, all one needs to do is fill in the online form and submit the location. The City of West Kelowna is hosting this self-guided Twinkle Tour and has created some fun downloadable scavenger hunt sheets that also be used on the tour.
To make an evening out of it, we have a few suggestions:
Use the story map to pre-plan your route.
Print off your scavenger hunt lists and have a fun game with your carmates and see who can find the most items on the scavenger hunt list. Scavenger Hunt #1, Scavenger Hunt #2, Scavenger Hunt #3
Raise your scavenger hunting game up a notch and do a neighbourhood caravan to look at the lights. Each car can compete to see who can find the most items on the list.
Make sure your cameras and smartphones are charged as you may want to snap a few photos.
Stop by one of our cafes as you are heading out for the tour and grab a hot chocolate – Blenz, Kekuli Cafe, Starbucks and Tim Hortons all have delicious hot chocolate and special holiday drinks.
Lastly, stop by the CNR Wharf and snap a family photo under the lights. Don't forget to tag us in the photo!

In past years we have compiled a list of addresses to check out the lights. This year we are only going to feature some highlights and direct you to the City of West Kelowna's story map page (will be updated on Dec 20th, once submissions have been received) so you can map out your route.
A few must-visit locations:
Stay tuned and we will post some must-visit locations soon!