When to see the spring blossoms!
Spring is a welcome time in the orchards as it is when the trees are full of colourful blossoms and buzzing with activity. Different species and varieties blossom at different times, so one can expect 3-4 weeks of bloom time.
In West Kelowna, the blossoms typically start to appear around April 10th and will continue until mid-May. Apricots usually pop first with apple trees being the last to show their colourful blooms.
Below are some timeframes as to when you can expect to see the blooms! ⁠

Apricots | April 10 – April 25⁠
Cherries | April 25 – May 7⁠
Peaches | April 20 – May 2⁠
Pears | April 25 – May 10⁠
Plums | April 28 – May 10⁠
Apples | May 10– May 20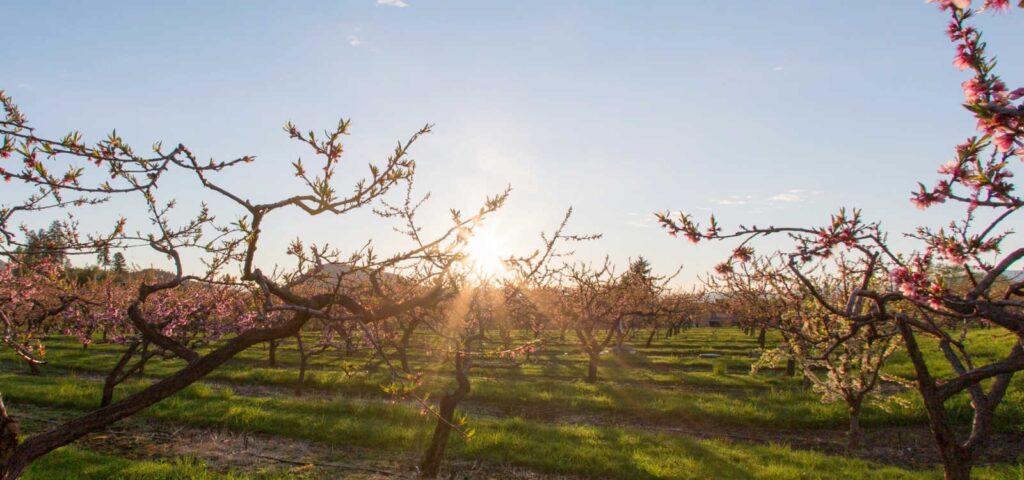 We know people love to take photos of the blossoms and a few tips and house rules to keep in mind.
You are on private property. Please send the farm a message and they can tell you if they are open and which areas you are allowed in.
If you are posting photos online please give the farm a tag.
The farms are working farms, so it may not be possible to go into the orchard for photos. If you are allowed in and see them working, give them a wave or say hi.
Do not touch or pick the blossoms. Each flower is potentially a fruit!
Please only park in designated parking areas and walk to the trees. Please do not drive a vehicle into the orchard.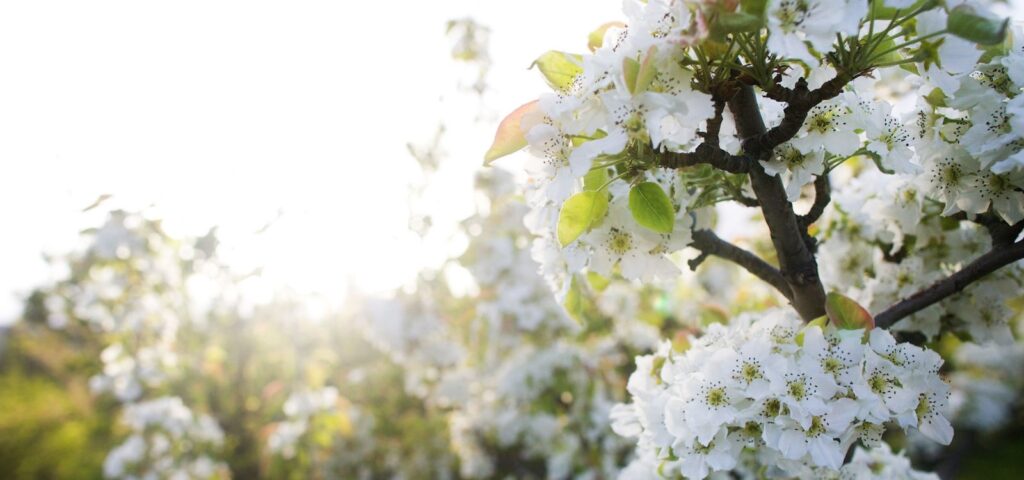 How to tell which blossom is which? Below are some general guidelines that are typical for each species.
Peach trees | pink blossoms that grow alone or in pairs
Cherry trees | white blossoms
Apple trees | primarily white with a tinge of pink near the base of the flower
Plum trees | white blossoms that grow in clusters
Apricot trees | five white petals that can be tinged with pink
If you are out taking photos of the spring blossoms, be sure to use #VisitWestside and tag us!